Home
Web Site Design and Programming
We offer two types of inexpensive web sites, along with custom hand-built sites:
All of our web sites are built using a modern, state-of-the-art framework. The framework provides the starting point for all our new web site, holding all the design elements that gives the final web site its look and feel. The framework also has a powerful text editor, built in, so the owner can add, edit and delete all the article/pages they want. Do you want to display your photos, no problem, either create pages and embedded photos in them or drop the photos in a folder to display as a photo gallery.
Note: all the pages you see in this website were built using the same tools we will provide you.
Quick Start web sites start at $245.00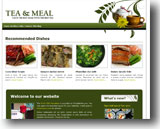 Quick Start Advanced web sites start at $495.00
If you need a fancier web site, or possibly more handholding, please call us to give you a quote on a custom built site: 734-369-3540.
Portfolio
Look at our portfolio page to see sites that we have completed in the past. Most of these web sites were for Chamber of Commerce and thus have two purposes, 1) a public web site for providing business information, and 2) a powerful backend to provide membership services to the Chambers.
Static vs Dynamic Web Sites
Want to learn about the difference between older more traditional static web sites and modern dynamic web sites... look at our web page that explaind the differences. Static web sites are usually small sites that don't change much. While, dynamic web sites use a database, that can easily be updated, with the most current information. That same information can then be archived and used to keep a running history on your evolving interests (usually called a blog).